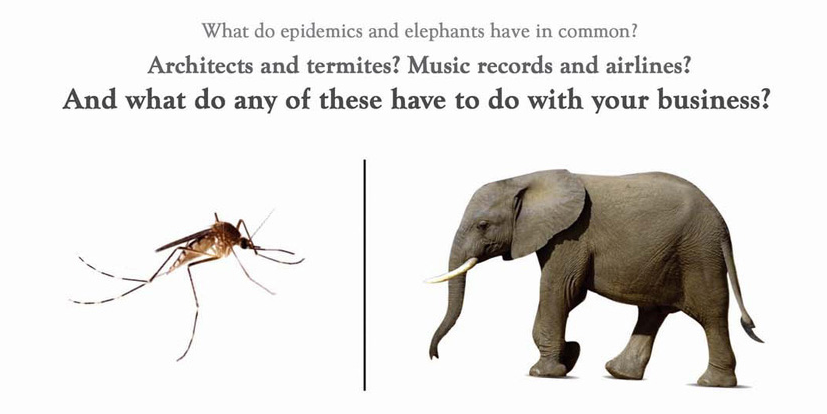 The starting point is an exclusive Medici Innovation Experience Showcase event where the participants (we can do this workshop for large numbers together) will experience The Medici Innovation and see how it can intersect with the work that they are doing. The Workshop is a team based programme, so we encourage them to bring a friend or colleague or just pair up with a neighbour..
FOR FURTHER INFORMATION PLEASE CALL US ON: +91 99606 72518 OR SEND AN EMAIL TO nishi@customerlab.biz
Experience The Medici Innovation in an area outside of your workplace to realize that innovation is applicable everywhere and how seemingly "non-creative" people can deliver amazing and simple solutions to complex civic issues. Making use of the diversity we have in our state, getting them into intersections and self-discovering the power of co-created solutions for everyday problems is at the core of Medici Innovation.

The New York-based Medici Group has partnered us in setting up the Medici Institute in India to drive innovation in a country where diversity is a way of life and where the number zero was originated. (Surprisingly, in the words of one prominent scholar, the number of innovations from this country remained at that number only since then). It is time that we changed this and driven our country and organization to newer heights by using the principles of Medici Effect, co-creation and innovation.

This session will be led by Dr Muneer and Mr Kulkarni, Master Trainers and innovators at Medici Institute India. The concepts are built on the fundamentals of the best-selling book The Medici Effect by Frans Johansson. Through a mixture of storytelling, instruction, discussion and interactive exercises, you will have a chance to put the Medici principles of innovation to work and discover how you can bring in change everywhere. They will zero in on these areas:

1. Any problem can be solved in several ways
2. Never run out of solutions
3. Discover insights and creative ways to improve your solution or idea
4. Drive away fear of failure
5. Create a realistic action plan for implementation

Our Workshop Showcase is designed to challenge your perspective on making a change and arm you with the tools to tap your city's existing resources and talent to ignite a 'Medici Effect' of your own. In the past, we have had CEOs, COOs, CIOs, CFOs and heads of Human Resources, Training Development, Top managers, company owners & employees from such companies as Google. Microsoft, CNN, Mass Mutual, ITT, Godrej, ICICI, HDFC, L&T, SBI, LIC, HPCL, ONGC, Siemens and many others attended such sessions.
Who Should Attend?
The Innovation Experience is geared toward all middle and senior level executives, C-level executives, bureaucrats, government employees, NGOs, academic community, entrepreneurs, strategic leaders, and other enterprising visionaries driven to improve business by bravely exploring the limits of their own creativity. It is also open to citizens of all wakes to bring in diversity for everyone to innovate.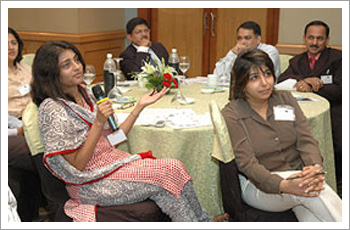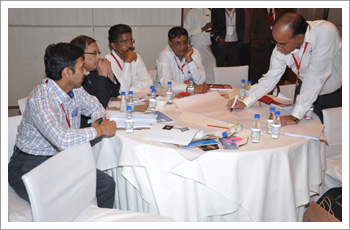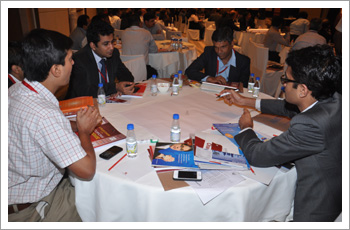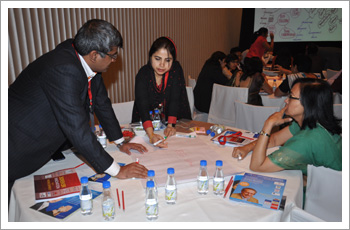 Dr M Muneer
CEO & Managing Director, CustomerLab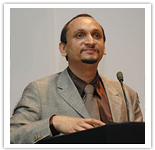 Dr Muneer interacts with Drs Kaplan and Norton very closely. Muneer is a well-known author and consultant. Before setting up CustomerLab, he was the CEO and Chief Consultant at Innovative Media, a customer and knowledge management company and prior to that he has worked with such global leaders as Ford, Mazda, GE, Saatchi and others. He is known for his strategic and creative solutions to seemingly complex problems. Muneer has a PhD in strategy, an MBA in marketing and finance, and a B.Tech in Electrical and Electronics Engineering. He works with such leading minds as Kenichi Ohmae, Parasuraman, Bernd Schmitt, Doug Holmes, Gary Hamel and Frans Johansson to name a few.


He has written several highly popular management columns across India and the Middle East in the areas of marketing and services. The publications include The Economic Times, Khaleej Times, Business Today, The Hindu Business Line, Financial Express, Business World and many others. He has written two books in English and 7 in regional languages, the latest being
Capitalising on Customers
. He is currently working on two books, one on
Measure Marketing
and the other on Strategy Execution. He also writes a few columns across the world including the Financial Chronicle.
He has spearheaded India Inc's global foray through a major tie up with India's leading industry body, the Confederation of Indian Industries, with the CII-CustomerLab India Scorecard Initiative. He is also working with the Government of India on a SME Scorecard Initiative to help small and medium businesses in India achieve execution excellence. He has been advocating the use of BSC and other tools in government to the President, Prime Minister, Finance Minister and several Chief Ministers in India to accelerate the country's economic growth, improve the effectiveness and efficiency of its governing bodies, and enhance its global stature.
He serves several initiatives and organizations in an advisory role, the latest being the NY-based Medici Foundation. He is also a director of Institute for Competitiveness, Michael Porter's India initiative, and also of Medici Institute for Innovation.
---
Sandeep Kulkarni
Principal Consultant, CustomerLab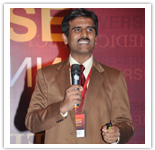 Sandeep Kulkarni has done his engineering from College of Engg., Pune, M.Tech from IIT Kanpur, and management from IIM Kolkata. He started his career in the CAD/CAM R&D division of Godrej, which was later spun off into Geometric Software Solutions. He worked for 18+ years in industry in various roles including Software development, Business development, Quality, IT Infrastructure and Enterprise Systems, HR, BSC, and General Administration. In the last stint he acted as a Vice President and Head of a Business Unit at Geometric Software.
He has had significant experience in BSC development, operations management, and human capital development in India as well as abroad. He has travelled extensively all over the globe for techno-commercial and strategy execution. He has facilitated various programs in the areas of Personality Analysis, Team Building, Organizational Culture and Transformations, General Management and Leadership. He has done considerable work in the formulation and implementation of Corporate Strategy through tools like the Balanced Scorecard including process industries.
His Field of Work and Areas of Interest include personality analysis and self development, team building, culture building, process transformations, strategy formulation and implementation, inspirational leadership, and lifestyle management.
Registration Form
| | |
| --- | --- |
| Title: | |
| Name: | |
| Designation: | |
| Company: | |
| Address: | |
| Tel: | |
| Mobile: | |
| E-mail: | |
| Fax: | |
| Security Check: | What is 10 + 6? |
| | |